Smooth
    Hair Free Skin
Here at Monton Hair & Beauty, we use calming green tea and antiseptic tea tree wax. Our therapists are highly trained and experienced in all areas of waxing hair removal.
Recommended Pre-treatment
Prior to any waxing, hair should be left to grow for a minimum of 7-10 days for best results. This ensures the hair is long enough for the wax to grip the hair and remove successfully.
Waxing is recommended to be repeated every 3 – 6 weeks. If waxing is repeated as the only hair removal technique, hair growth will slow down, and the hair growth in that area will become finer and sparser.
Before waxing it is advised to avoid sunbathing/sunbeds for 24 hours, avoid body lotions and cream on the day of waxing.
After waxing it is also advisable to avoid sunbeds/sunbathing for 24 hours, swimming/saunas/steams, perfumed products and hot baths for 24 hours.
Exfoliation is recommended 3 times a week to the waxed area to keep skin smooth and prevent ingrowing hairs.
Waxperts Intimate Hot Wax
Waxperts Original hot wax was formulated for sensitive skin types to achieve a smooth, pain-free, easy wax with little redness after the treatment.
The wax has a lower melting point of 62 degrees Celsius, making it perfect for sensitive skins as it is gentle on the skin and has less risk of burns or heat sensitivity. The entire Waxperts range is lavender-based, lavender is a natural antiseptic and anti-inflammatory.
Basic Bikini
This removes hair from the outside of the underwear line and inner thigh. Perfect for the "Bridget Jones" underwear.
Extended Bikini
Removes hair from the inner thigh and comes in further than the underwear line. This treatment also removes a small strip of hair from the top of the bikini line to neaten up the bikini wax.
Inbetweeny
Perfect for the g- string underwear. Hair is removed from the inner thigh and comes in tight to the upper area of the bikini line. A large strip is removed from the top of the bikini line and hair is removed from the bum.
Brazilian
Removes all bikini hair, leaving a small "landing strip" above the pubic bone.
Hollywood
Removes ALL bikini hair- this treatment does not leave a single hair.
Prior to any Waxpert treatment, a full consultation is carried out with the therapist to ensure the treatment can be carried out and to explain how the treatment will be done.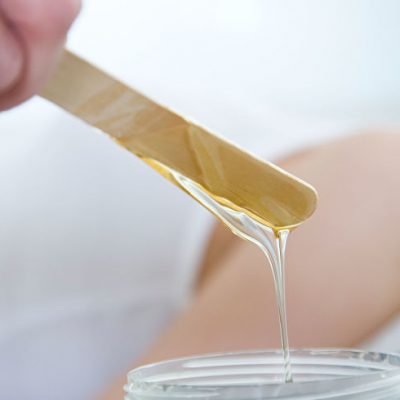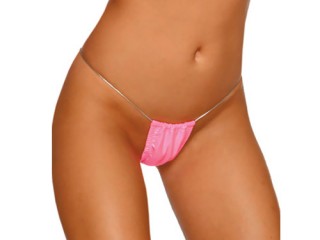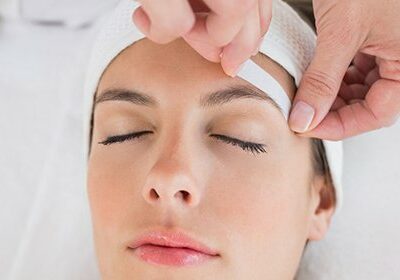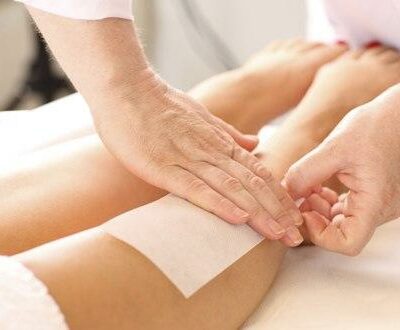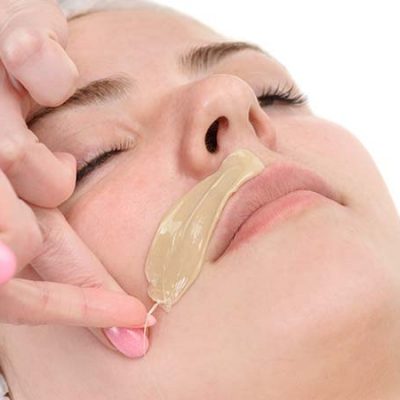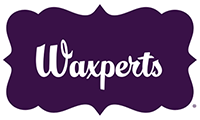 WAXING PRICING
* 10% off when you have leg & bikini/hollywood together
| | Strip | Hot |
| --- | --- | --- |
| Lip Wax | £6.00 | £7.00 |
| Chin Wax | £6.00 | £7.00 |
| Lip & Chin Wax | £9.00 | £10.00 |
| Bikini Wax | £12.50 | £15.00 |
| Brazillian Wax | £16.50 | £22.50 |
| Holywood Wax | £22.00 | £27.50 |
| Half Leg Wax | £15.00 | N/A |
| Full Leg Wax | £22.00 | N/A |
| Back Wax | £20.00 | N/A |
| Chest Wax | £25.00 | N/A |
| Underarm Wax | £9.00 | £10.00 |
| Forearm Wax | £12.00 | N/A |
| Nasel Wax | N/A | £9.00 |